for ye have not drawn near to volcanos belching fearsome fire and fumes but to the angels singing festival canticles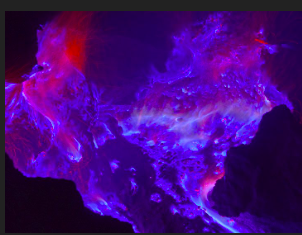 why not make 2022 your year to visit the valangaverse? Get to know Pier Giorgio and ask him for a visitor's visa to go verso L'alto.
As you near the top of Maunt Caramelo, you will surely meet angels who will bestow milk duds upon you and take you to paradise in a Bugatti of fire.
If it happened to Elijah, why not you?

As elijah headed for Horeb he complained to the baker angel that the engel bread lacked flavor, whereupon the angel said, if you can just make it to carmel we can put dulce de leche doughnuts in the chiminea.
Moctezuma the "chocolate king" is up there managing the magma and making milk duds for the Moses and teaching him how to conch the crunchy commandments into a caramel cream.
This part of the story is not told in most history books for some reason.
LOL.

Was moctezuma before or after elijah?

MERRY CHRISTMAS FROM ALL THE ENGELSP IS FOR PRESEPIO!
SPECIAL WINTER WEATHER ANN0UNCEMENT: NACHT DER KUCHENWAREN.
A WAR HAS BROKEN OUT IN THE DIOCESE OF JORDAN OVER THE RIGHTS TO THE ENGELKUCHEN BAKERY LOCATED IN THE BARN OF BETHLEHEM.
THE BOOMBAZZIS ARMED WITH HAZEBLASTERS
copyrighted to God. all rights reserved.
(or to quote the scripture, "all power has been given to me in heaven and on earth.")
JRR Tolkien said that we are all called to be subcreators with God.
So, creating a universe is an act of imitation, the sincerest form of flattery--a way of homage, in a sense.
The gabuzzo gardens,etc. Pier Giorgio's Poetic Plan.
The poem of the seven Ps.
P is for Puma who prowls in the night
and lives by the doctrine of fuerza makes right.
P for Padrino, whose might he conceals,
he's the duke of diplomacy, master of deals.
P for Phidippedes, Pulchra su piedi che corrono in fretta per arrivare al presepi (first reading of Christmas Day liturgy)
And P is for Padre, and prophet and Prince
Who got resurrected and hasn't died since
L is for Luca Lourdes Luce Laetar the light of the Vangelo that comes from a Star
P is for Paradise, a Garden of Glee,
where we all love each other and everything's free.
So how do we make this garden grow?
Listen to engel and then we will know.
P is forPIO so talk to the hand, then perhaps we will understand.
Lyrical List of Links.
The Poem of the seven Ls.
L is for LOT and that's where we start. Cause music is medicine, good for the heart.
L is for LEON, Matilda's Main Man, who wacked and got wacked by a phony named Stan.
L is for LAVA that blows up so bright enchanting the eye like s star in the night.
L is for LOST, which is easy to do, it could happen to me, it could happen to you.
LIBRETTO LIRICALEThis libretto is the songs of Milk Dud. It's like a backward pilgrimage not starting at the Lot but from Leo's house on West 23rd right down to the Cosmas and damian Mission off India street piers.
If you take the long way, walking down bleeker (in shoes, and beware the escalade punks and homies asking you for marijuana for free) it will take you about two hours to get there and two hours back, thus using up all one hundred songs.
You may also feel compelled to stop and get tacos because its just a long way and the food that you take will probably not last especially if its cold.
Its not the camino a campo stelle but in a way then again maybe it is.
A is for angel, who comes with good news, to cheer up the people who were singing the blues".